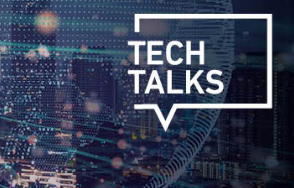 This presentation will illustrate a comprehensive integrity management approach supporting pipeline operators with the conversion of their existing natural gas grids and operations for transporting hydrogen. It will summarize the potential threats and the changes or additions to current integrity management (and potentially operating) practices needed to monitor these new threats.
This session was held on November 10, 2020.

Meet the experts
​Neil Gallon
Principal Engineer, ROSEN Group
Neil Gallon is a Principal Materials and Welding Engineer working for the ROSEN Integrity Services division in Newcastle upon Tyne, UK. He holds a Masters degree from the University of Cambridge and is a Chartered Engineer, a professional Member of the Institute of Materials, Minerals and Mining and an International / European Welding Engineer. He has over 20 years' experience in manufacturing and consultancy, including working for companies such as Tata Steel and GE. His current interests include the impact of gaseous hydrogen on materials and welds.
​
This post is part of a series. Check out the other related posts...

The climate emergency is one of the biggest challenges humanity must face in the 21st century. We all need to be involved in the process of moving towards a decarbonized economy. At the same time, the advancing global energy transition faces many challenges when it comes to ensuring a sustainable, reliable and affordable energy supply. For this rea...
https://rosengroup.tovuti.io/my-resources/series-hydrogen-energy-transition

Integrity Insights
Integrity Insights provide over 25 hours of free technical presentations, micro courses, and panel discussions delivered by experts and operators.
---