A lot has been written about corrosion management of industrial assets and a considerable proportion of operators have some form of corrosion management developed and implemented. Nevertheless, many of these operators still question importance, effectiveness and even the actual need for corrosion management, mainly based on mixed experiences. So what makes corrosion management of industrial assets effective? Well, this is the question that this workshop will aim to address, as we explore corrosion management from its general conceptual design and through that address and discuss critical elements, which must be considered and correctly executed, in order to render any corrosion control attempts effective.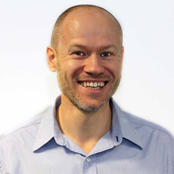 Speaker: Dr Jozef Soltis
Principle Engineer at ROSEN
Dr Jozef Soltis is a principal corrosion engineer. He has over 26 years of experience in materials corrosion research and industrial consulting, with the focus on integrity management of industrial process assets, pipelines and infrastructure. He received his PhD for the work on pitting corrosion from the University of Auckland (New Zealand) and holds a NACE (AMPP) Senior Corrosion Technologist certificate. He has extensive experience on projects around the world. Jozef's most recent work included a subject matter expert support for (i) a multi-billion dollar litigation case related to the Sulphide Stress Cracking of subsea gas pipelines, and (ii) optimization of Corrosion Management Plans in refineries. He has authored dozens of academic and technical publications, has active relationship with academic institutions in sharing his expertise, and is an active member of AMPP.