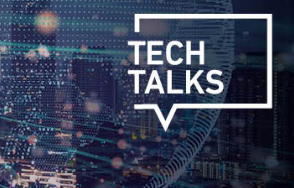 We have all undergone huge change in business in the past year. Many of us have been working from home, having virtual meetings, and not travelling. Remarkably, this has worked very well, however, there are some challenges when it comes to training and competence management in times of crisis. We have seen: reductions in staff pools, training budget cuts, change of roles, lack of mentoring.

Training and competence development is a key part of our integrity frameworks. It is required by standards, regulations – it is therefore business critical. Not a 'nice to have'. We cannot afford our 'people barrier' in our integrity management system any additional holes due to the challenging times we are facing.

In this session we will discuss how companies can both retain, and even increase, staff competence when faced with difficult decisions in these times of crisis. The presentation will also cover an innovative competence initiative designed by industry experts working in the training and competency development sector.

​
This session was held on May 25, 2021.

Meet the experts
Michelle Unger
Michelle Unger - Head of Group Business Line - Education Systems and Services, ROSEN Group

Michelle is the Head of the Group Business Line 'Education Systems and Services' for the ROSEN Group, and is based in the UK. She has over 25 years' experience: her early career involved pipeline integrity consultancy, but her more recent experience is in technical training, learning, education, and competence development.
Michelle is a Visiting Lecturer at Newcastle University in the UK, and was a member of the development team of the MSc in Subsea Engineering and Management at Newcastle University. She was also the Program Director of the Distance Learning MSc in Pipeline Integrity Management at Northumbria University in the UK, which was awarded the ASME Global Pipeline Award in 2014. Michelle is a Civil Engineer with a Masters in Pipeline Hydraulics. She has a Postgraduate Degree (PgC) in Advanced Academic Practice from Newcastle University, and is a Fellow of the Higher Education Academy in the UK. (QRA).
​
This post is part of a series. Check out the other related posts...


Integrity Insights
Integrity Insights provide over 25 hours of free technical presentations, micro courses, and panel discussions delivered by experts and operators.
---