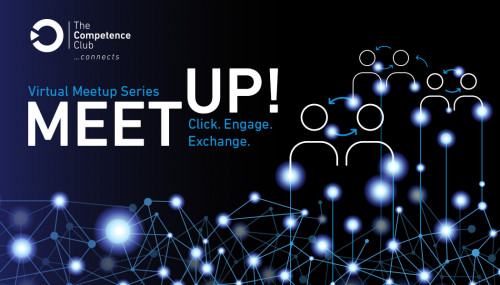 We hear a lot about competence development in the pipeline industry, knowing it is a key to developing a young pipeline professional's career. But do we know what it really means? And can you fast-track this development? Is it your responsibility or your employer's? Can you get away without it?
And last but not least, have you ever asked yourself these questions?
Join us to discuss these issues and find out what is next for our Competence Club project at ROSEN.
This session was held on July 6, 2021 as part of the Meetup 2021 series.
​
Resources
Click the link below to download the summary of the 10 tips for success that Michelle presented during the meetup.

Meet the experts
Michelle Unger, Education Systems and Services, ROSEN Group

Michelle Unger is the Head of the Group Business Line Education Systems and Services for the ROSEN Group. She is a Global Education and Learning Leader taking competency-based training and education to the next level: from standard industry training to internationally accredited certifications and supports organizations with the development of talent from Junior Graduates to Senior Leaders.
With over 25 years of experience in management, planning, lecturing, training, mentoring, facilitating, research, and engineering consultancy, Michelle has changed her career path to a 'people-centered' approach that specializes in competency development frameworks, assessment, and knowledge management. She has had significant success in both the education and competency fields and has developed 2 award-nominated programs, winning the GPA ASME Award with an online Masters Programme at Northumbria University, UK. Michelle is also a member of the development team of the MSc in Subsea Engineering and Management at Newcastle University and retains interests in academia by being a Visiting Lecturer at Newcastle University, UK.
Michelle is a Civil Engineer with a Masters in Pipeline Hydraulics. She has a Postgraduate Degree (PgC) in Advanced Studies in Academic Practice from Newcastle University and is a Fellow of the Higher Education Academy in the UK. She is currently studying towards a PgC in Executive Coaching at Ashridge- Hult Business School in the UK.

​
​

Virtual Meetup Series 2021
Join our Virtual Meetups and take your professional development into your own hands through flexible learning formats and exchanges with peers and experts! Whether you are at the office, on your lunch break or in your home office, leverage engaging live calls that will increase your skills as you learn at your own pace – and only what is new to you. Quick. Virtual. Live.
---