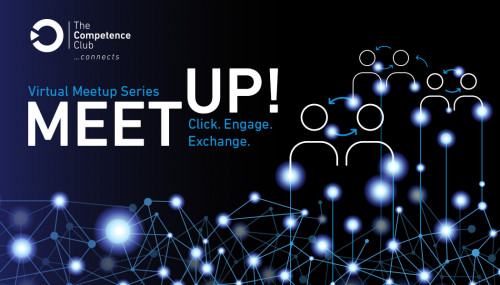 Is the pipeline business attractive enough for new engineers? Do we inspire professionals to join our industry?
Meet with a panel of Young Pipeliners and founding members of YPI to discuss their experiences and the impact that young pipeliners' organizations can have on the industry. Ask your questions directly to the panel members and encourage discussion on engaging with our future pipeliners.
This session was held on July 20, 2021 as part of the Meetup 2021 series.

Meet the experts
Patrick Vieth, Executive Vice President, Dynamic Risk
Patrick has 25 years of experience solving problems related to materials, corrosion, fitness for service, and reliability with primary focus on the production, transportation and distribution pipeline network. He earned a Bachelor of Science Degree in Mechanical Engineering from The Ohio State University and is actively involved in ASME (B31.4 and the Pipeline Systems Division). Patrick leads the Dynamic Risk USA operations headquartered in The Woodlands (Houston), TX. and provides leadership, technical support and regulatory expertise to ensure the capabilities of IRAS meet our end user's evolving needs for pipeline risk management.
Marguerite Forde, Chair, Young Pipeline Professionals Europe
Marguerite is a Integrity Solutions Specialist and Sales Manager at ROSEN, located in Newcastle upon Tyne. Originally from Cork, Ireland, she holds a bachelor's degree in Civil and Environmental engineering, and has ten years of experience as a corrosion engineer: consulting on corrosion and integrity management for the oil and gas industry worldwide. Marguerite has extensive capabilities in the delivery and project management of corrosion threat assessments and corrosion control schemes. She is a founding member of YPPE and is currently serving as YPPE chair and YPI Liaison.
Tyler Tunic, Chair, Young Pipeline Professionals USA and Co-Chair, Young Pipeliners International
Tyler works in Williams' Pipeline Control group in Houston, TX as the Pipeline Controller Lead for Transco's Gulf Coast Market Area. He received his Bachelor of Science in Chemical Engineering from Penn State University in 2014 and has worked for Williams ever since. Prior to joining Williams' Pipeline Control group, Tyler held various Pipeline Engineering roles within the organization. Tyler also is the Young Pipeliners International (YPI) Co-Chair, the incoming Chair of Young Pipeline Professionals (YPP) USA, and sits on the Public Policy and Communications Committee within the INGAA Foundation. Tyler is a certified professional engineer in the state of Texas and obtained his MBA from Louisiana State University Shreveport in 2020.
Bernardo Pessoa, Chair, Young Pipeline Professionals Brazil and Co-Chair, Young Pipeliners International
Bernardo is a Senior Pipeline Integrity Engineer at Norsk Hydro. He holds a bachelor's degree in mechanical engineering from PUC-Minas, with part of the course done at Royal Melbourne Institute of Technology, in Australia, is post graduated in pipeline engineering from PUC-Rio and is finishing a specialization in Welding Engineering. Bernardo has being involved in different projects, within and outside Brazil, related with pipeline integrity from Gas and Slurry pipelines.
​

Virtual Meetup Series 2021
Join our Virtual Meetups and take your professional development into your own hands through flexible learning formats and exchanges with peers and experts! Whether you are at the office, on your lunch break or in your home office, leverage engaging live calls that will increase your skills as you learn at your own pace – and only what is new to you. Quick. Virtual. Live.
---